Development of a Sport for Life program for Underprivileged Girls
I knew that I had found a like minded sports dreamer in my first meeting with the CEO of The Naandi Foundation, Manoj Kumar in Hyderabad, India. Over a wonderful cup of Araku coffee, I asked " What about adding a sport component to your girl's educational program?". Before I could even take my first sip he answered enthusiastically; "Absolutely!" Then the dreaming really began: "We should have country wide sporting events, we should have a girls' coaching girl's program, we should develop a weekly sports curriculum…."
Thus, the beautiful journey began…..
It is a pleasure to partner up with The Naandi Foundation, an incredible NGO in India, to create a "Sport for Life" grassroots program for underprivileged girls in the country. India is a beautiful country with so much potential for the development of girls' sports programs. It has both an incredible population of youth and a strong desire to learn, achieve and compete. However, so often, so many obstacles block this potential and make it incredibly challenging to develop a sustainable program. But together with the Naandi Foundation, we are looking to remove obstacles and build such an impressive program.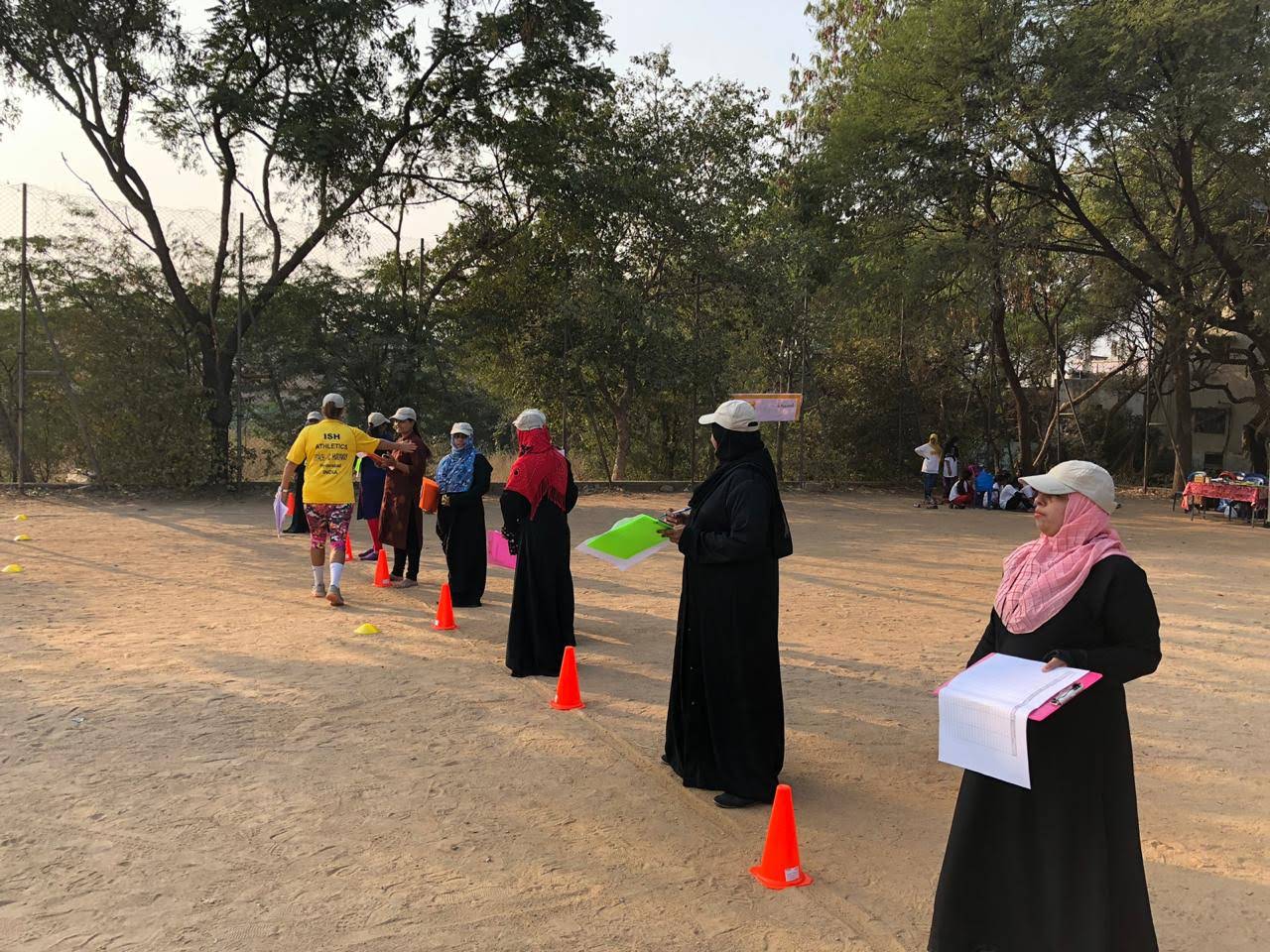 Sport officials in training
We have incredibly high ambitions and our numbers are staggering! We are looking to reach 150 000 girls from 10 states in India age 6-15 years old and introduce them to Sport for Life. We would like to educate thousands of local female community workers in the language and the world of sport so that they can eventually be the leaders of a sport curriculum. We would like to grow sport talent by identifying athletes and developing a specialised program for their needs.
Our wonderful journey has already begun, as we organised a sports day for 37 000 girls, training for thousands of female community workers and are beginning a 4 - Day Sports Boot Camp for 600 girls who demonstrated strong potential during the sport days.
Following one of the first Naandi sport days, one of the local community workers explained: "Girls now have a glimpse of what they can be...They want to participate. It's things like this that show them that they can be something…"
The challenges ahead in our drive to create a girl's grassroots sport program in India are many and are complex, but we are ready and willing to face them and overcome.
Are you doing something similar somewhere else in the world? What is your experience? We want to hear from you! (lisa@globalnomadsworld.com) #GNW